Faucet Repair
Leaking faucets and running toilets can be irritating and wasteful, not to mention rough on your utility bills. If you're tired of the constant drip-drip of a leaky faucet and you're ready to stop throwing away water and money, call J. A. M. Plumbing & Drains LLC today. Our master plumbers in Columbus can provide complete, skillful faucet repair to eliminate the annoyance and expense of dripping and leaking faucets and taps. Call today to schedule an appointment for your professional faucet repair.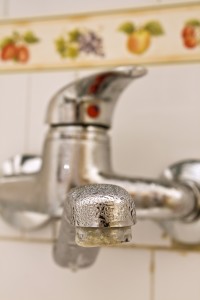 Providing both residential and commercial faucet repair for the entire Capital Region, J. A. M. Plumbing & Drains is able to fix just about any variety of leaking faucet, old or new. From repairing shower faucets to replacing kitchen fixtures, our local, family-owned plumbing company is here to help. Leave it to our plumbing repair specialists to diagnose and fix your leaking faucet in next to no time, ending the cost and nuisance of constantly dripping taps. We pride ourselves on providing top-notch workmanship and superb customer service, and we're available to repair:
Leaky faucets
Running toilets
Dripping tub and shower taps
Trickling spigots
As part of our complete commitment to serving your faucet repair needs, J. A. M. Plumbing & Drains also offers expert sink and faucet installation. Thanks to this all-inclusive approach to your plumbing services, we're your hometown answer for total sink and faucet installation, repair, and replacement. Call now for more information.
Keep in mind that although faucet repair and installation may appear fairly easy, it's generally best to depend on trained professionals. Troubleshooting and correcting broken faucets is trickier than it looks, and amateur and DIY attempts often wind up making the problem worse, or even stirring up additional issues. Save yourself time and hassle with faucet repair done right the first time: contact J. A. M. Plumbing & Drains today by phone or e-mail. Since 2002, our pros have been mastering the intricacies of fixing leaking faucet problems. When you've had enough of the dripping and you're ready to save on water bills, pick up the phone and call us. We're here to make faucet repair and installation as painless and efficient as possible.
And don't forget…at J. A. M. Plumbing & Drains, all of our sink and faucet repair services are 100% labor guaranteed. We're even licensed, bonded, and insured for your complete peace of mind.
Faucet Repair
Shower Faucet Repair
Faucet Leaks
Faucet Leak
Faucets Repair